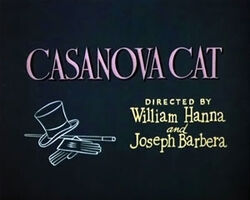 "Casanova Cat" was censored the same reason "Mouse Cleaning" was censored. "Casanova Cat" also has Jerry kissing Tom/Butch's girlfriend. How many times is Jerry going to do that ? Oh, Brother. Go ahead, you can watch the videos. See The Adventures Of Tom and Jerry:Season 2, episode 14, the last episode of the SEASON! So, get your party hats on!
Ad blocker interference detected!
Wikia is a free-to-use site that makes money from advertising. We have a modified experience for viewers using ad blockers

Wikia is not accessible if you've made further modifications. Remove the custom ad blocker rule(s) and the page will load as expected.