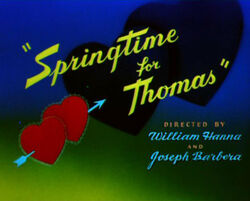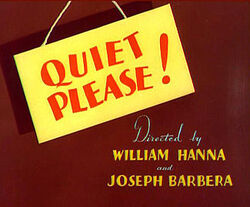 One episode from 1945, the other from 1946. "Quiet Please!" is the third Academy Award winner. In "SpringTime For Thomas", it had the second apperence of Butch the cat and Toodles Galore. And the first love interest for Jerry. There's alot of ineresting stuff happening in "SpringTime For Thomas". Well, that's all for now. See The Original Adventures Of Tom and Jerry: Episode 12.
Ad blocker interference detected!
Wikia is a free-to-use site that makes money from advertising. We have a modified experience for viewers using ad blockers

Wikia is not accessible if you've made further modifications. Remove the custom ad blocker rule(s) and the page will load as expected.