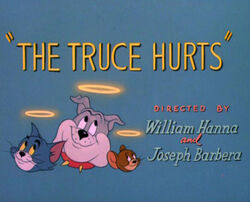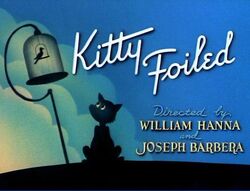 "The Truce Hurts" also has the black face gag. Both 1948. "Kitty Foiled" has "The Barber Of Seville Overture", "My Blue Heaven" and, "Auld Lang Syne". "The Truce Hurts" has "We're of to see the Wizard Of Oz". Alot of songs they put through it . Gotta go. See The Original Adventures Of Tom and Jerry: Season 2, episode 4.
Ad blocker interference detected!
Wikia is a free-to-use site that makes money from advertising. We have a modified experience for viewers using ad blockers

Wikia is not accessible if you've made further modifications. Remove the custom ad blocker rule(s) and the page will load as expected.