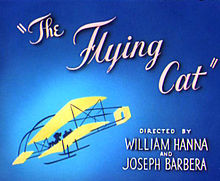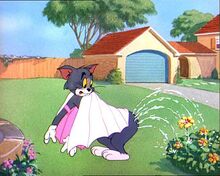 Have you realized that in all the Tom and Jerry episodes, Tom has been owned by a mouse? Well, he finally thought of an idea in "The Flying Cat". But not the one in "Cat Napping". Jerry was hacked of at Tom and Tom was REALLY hacked of at Jerry. I really wish I had more to put. MAN! Oh,well. Like Porky Pig:"Blah-bla-bl-abl-That's All Folks! See, The Original Adventures Of Tom and Jerry:Season 3, episode 4.
Ad blocker interference detected!
Wikia is a free-to-use site that makes money from advertising. We have a modified experience for viewers using ad blockers

Wikia is not accessible if you've made further modifications. Remove the custom ad blocker rule(s) and the page will load as expected.